What will you find?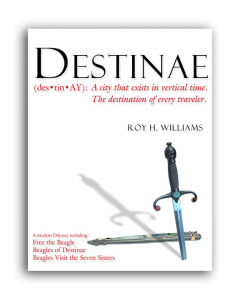 The narrative arc is that of a straightforward and delightful children's story, but the adult reader will find complexities revealed beyond their wildest expectations, including subtleties of business, science, and faith.
Read the interchaptoral comments and use them as keys to unlock the hidden mysteries each multilayered chapter contains. Also included are the verbatim transcripts of eye-opening discussions about each of the chapters involving a total of 10 leading experts in their fields; you'll be rocked by the obvious interpretations you failed to see.
The author's recommendation is that you experience the story in it's pure narrative form – listen to the audio CDs or read the basic narrative in printed form – then go on to the expert discussions.
It will be a journey you'll never forget.